The Winery Gerhard Trossen
The locations of our family winery extend over 3.5 hectares of vineyards. A crucial size because it allows us to personally take care of all the grapes without being forced to use each one. In this way, only the best, handpicked grapes of a vintage are processed into wine.
Because the entire production, from pruning to bottling the finished wine, is in our own hands, we know each of our products down to the smallest detail. But in addition to our vines and thorough manual work, the most important basis for our wines are the unique natural features that the Moselle landscape has to offer.
The steep slopes, the slate soil, and last but not least, the Moselle itself give the wines an unmistakable character, which reflects the strenuous work that viticulture in this area involves. The Kröver Letterlay and Kröver Steffensberg vineyards, in particular, reflect the typical Moselle nature and thus lay the foundation for wines that are particularly mineral, lively, and full of character.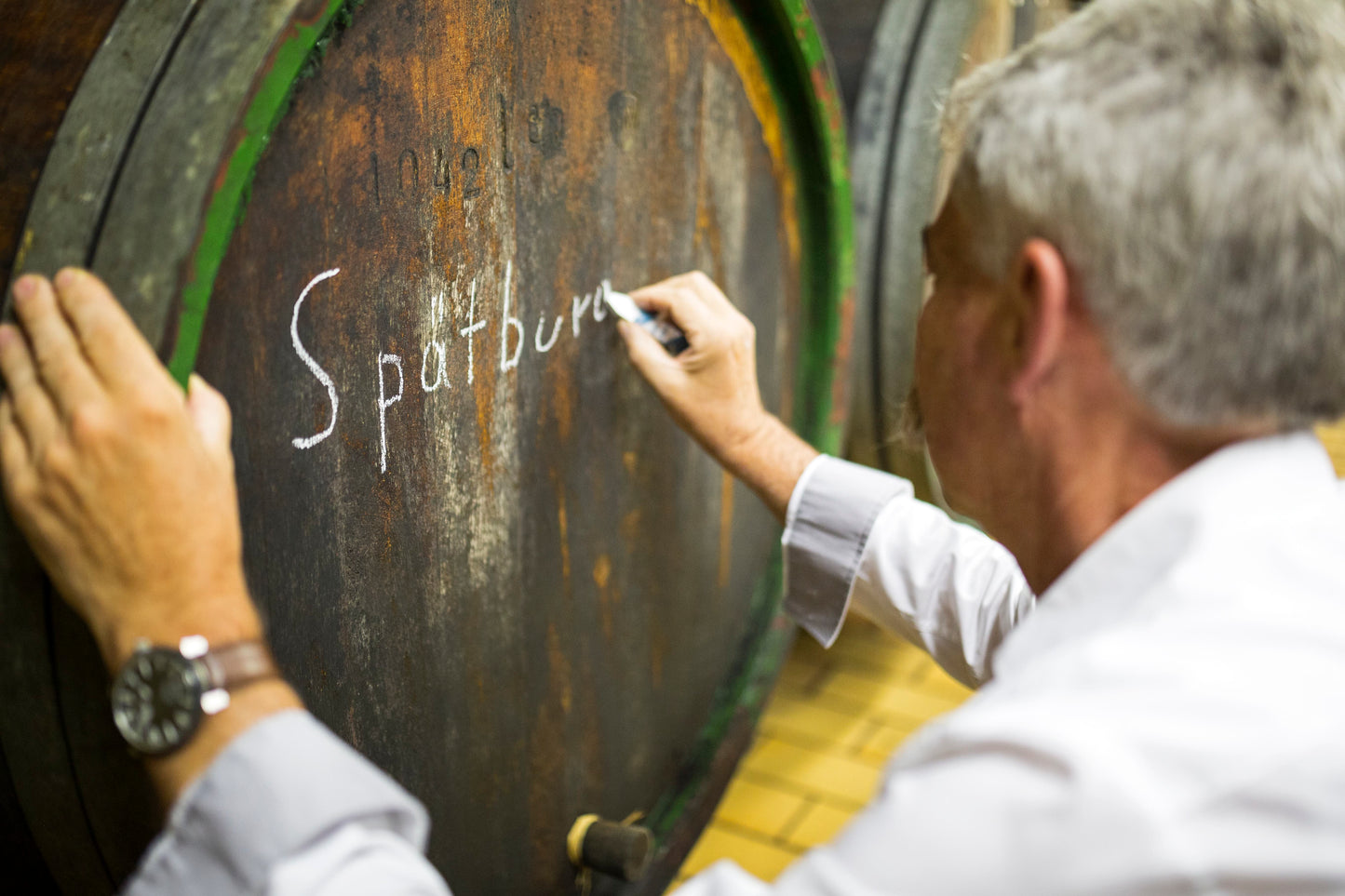 What´s important to us:
Our wines are lovingly made by hand and with a lot of craftsmanship. We want to use the basis that the diverse Moselle landscape gives us to produce lively, ready-to-drink wines. The nature of the steep Moselle valley allows us to do this, and we give it all our passion and experience. This gives each of our wines an individual character.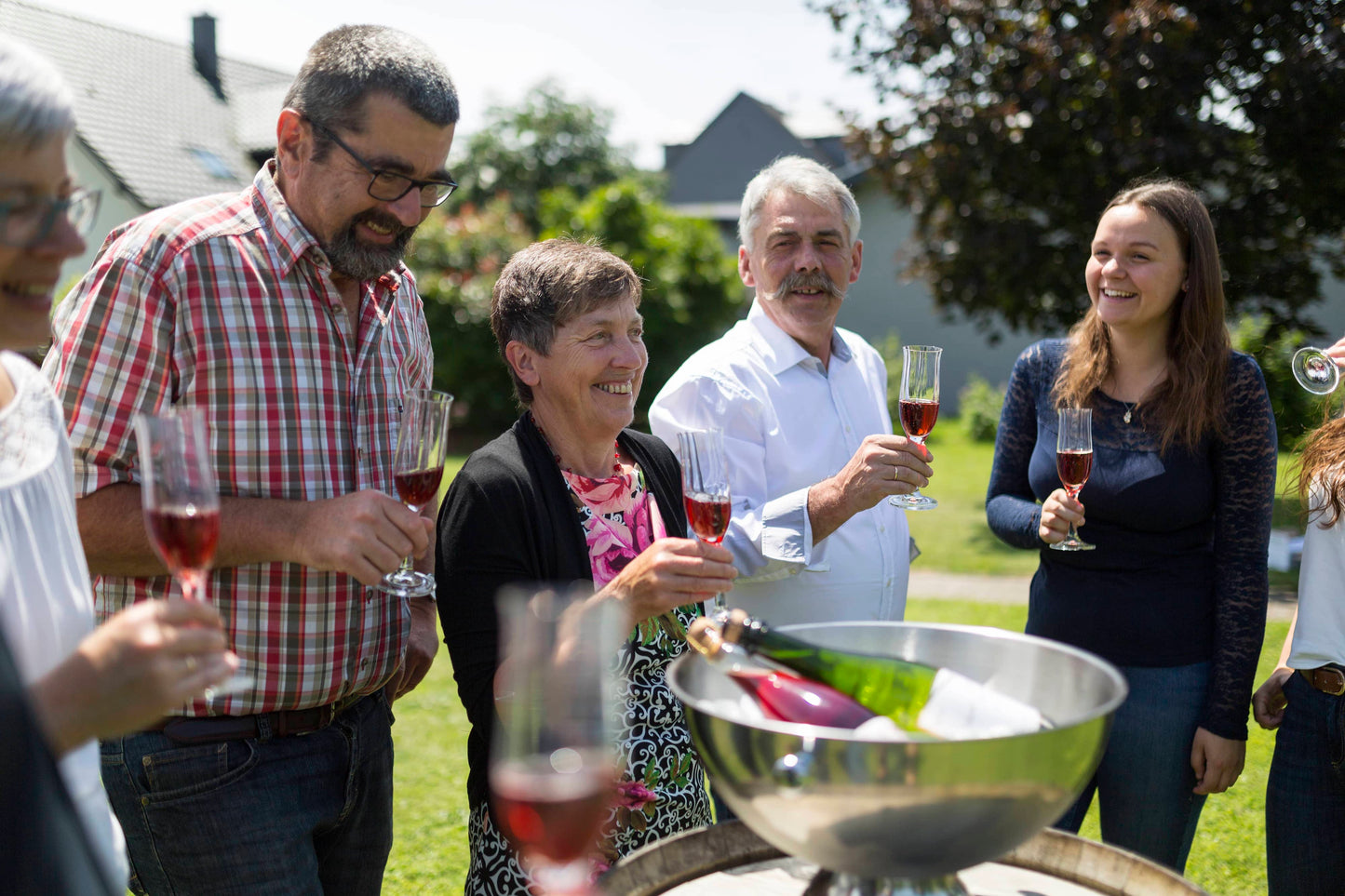 Close to our customers!
We maintain a special relationship with our customers to give every wine lover the best possible advice. Be it at our wine tastings or when putting together individual wine gifts - we look forward to getting to know the people who drink our wine. The recognition and the stories that reach us in this context enrich our everyday life and provide an exceptional motivation in addition to our craftsmanship standards.